Board of Directors & Executive Bios
Board of Directors
Executive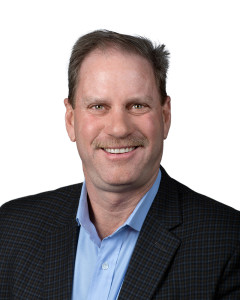 Ron Bouwmeister – Vice President Claims
Ron joined The Commonwell Mutual Insurance Group at its inception in January 2014. Ron had previously served as the Vice President of Claims for Farmers' Mutual Insurance Company (Lindsay) from 2011 up until amalgamation.
Ron started his career in the insurance industry in 1980 and worked for a number of large stock companies in various capacities over the years, always in claims, with a brief start in underwriting.
Ron completed his CIP and FCIP through the Insurance Institute and now regularly volunteers with the Insurance Institute in a number of capacities. He received both the Instructor of the Year and Established Leader awards from the Insurance Institute in 2006 and 2010 respectively and is also a past National President of the Canadian Insurance Claims Managers Association. Ron is also active within a number of charitable organizations that are supported by companies with similar values to his own. Ron is the proud married father of two children and one grandson. He enjoys the outdoors, skiing and biking, when relaxing, taking a long quiet ride on the boat or watching a good movie is always a favourite choice.
Scott Crone – Vice President of Underwriting & Distribution
Scott joined The Commonwell Mutual Insurance Group as Vice President of Regional Development in 2014. Scott has since held accountability for business development, broker relationships, marketing and building The Commonwell's brand.
Scott started his career in the insurance industry in 1998, selling home, auto and life insurance with the Allstate Canada Group. Achieving early recognition for sales success, Scott was promoted to Sales Training Manager and later Market Sales Management. Scott would work with both agents and Pembridge/PAFCO brokers. In 2010, Scott relocated to Bay Street and took on the role as Regional Sales Manager for Eastern Canada with DAS Legal Protection Insurance, a member of the Munich Re group of companies.
When not developing The Commonwell's business reach or brand, Scott enjoys travel, movies, and volunteering for community organizations. Scott resides in Mount Albert with his wife and daughter.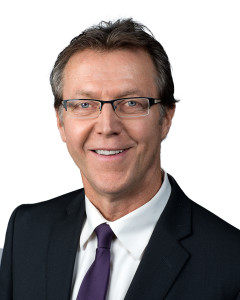 Bob Nielson – Vice President of Finance and CFO
Bob is a CPA, CA with over 25 years in senior financial and executive roles in international companies that include Fisher Gauge, KeepRite and Price Waterhouse. Bob brings his experiences and successes from manufacturing, processing, distribution and service organizations with lean and continuous improvement cultures. Other experiences include M&A, valuations, re-organizations and divestitures.
Bob serves as a Board Trustee and Resource Committee member at the Ross Memorial Hospital. Bob also enjoys golf, hockey, history and reading. Bob currently resides in Peterborough with his wife Eileen.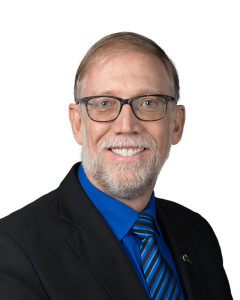 Pat Ryan – Vice President of Innovation & Analytics
Pat has been with The Commonwell since day one, after originally joining the Farmers' Mutual Insurance Company (Lindsay) in 1998. Pat brings many years of experience in the property and casualty insurance field, encompassing both sales and claims adjusting.
Since he joined the Farmers' family, Pat has held a number of management positions in the underwriting production area. Pat has been involved with the Insurance Institute of Canada and the Insurance and Global Risk Management Institute. In 1998, he obtained his Canadian Risk Management designation (CRM), and was elected Fellow Chartered Insurance Professional (FCIP) in 1999.
Pat resides in Lindsay with his wife and daughter and when outside of the office, Pat finds time for volunteer fundraising with local charities and enjoys hobbies such as boating and camping with the family.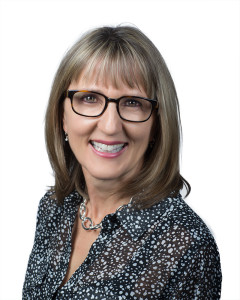 Gayle Whittamore – Vice President of Human Resources
Bio information will be updated shortly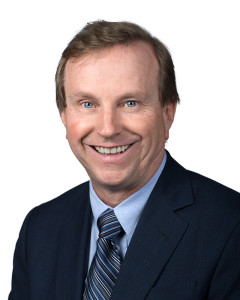 David Blodgett – Chief Strategy Officer
David Blodgett joined our Executive Team in the newly created role of Chief Strategy Officer in November 2016. His key responsibilities are to oversee the execution of corporate strategic priorities across the organization and to lead our Information Technology, Innovation & Analytics and Project Management teams.
David joins The Commonwell, in Lindsay, having relocated "back home to Ontario" from Regina, Saskatchewan where he was most recently the President & Chief Executive Officer of Group Medical Services (GMS) and its wholly owned, nationally licensed, P & C subsidiary GMS Insurance Inc. – a leading travel and health insurer in western Canada.
A lifetime insurance professional, David has over 30 years' experience in the life, health, property and casualty insurance industries having worked across Canada. A significant portion of his career was spent in the group life and health divisions of large national insurance carriers. Prior to joining The Commonwell and GMS, David served as the Vice President, Head of Group Insurance Operations at BMO Life Assurance Company (formerly AIG Life of Canada) where he managed global client relationships.
David is also committed to giving back to both the insurance industry and the community. He recently served on the Boards of the Canadian Life and Health Insurance Association and the Alzheimer's Society of Saskatchewan and is a past Chairman of a Regina United Way corporate donation campaign.
Beyond business David is married with two children and lives in lake country in the Village of Haliburton, Ontario. He is an avid golfer, curler and skier and can often be found kayaking with his wife, Melanie, on Lake Kashagawigamog.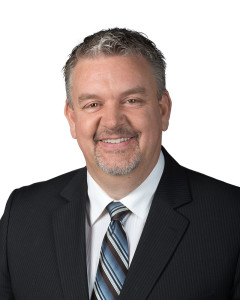 Tim Shauf – President and CEO
Tim Shauf is the President and CEO of the newly created Ontario mutual insurer, The Commonwell Mutual Insurance Group based out of Lindsay, Perth and Alexandria. This amalgamation brought together Farmers' Mutual Insurance Company (Lindsay), Lanark Mutual Insurance Company and Glengarry Mutual Insurance Company.
Tim graduated with a B.A. in Business Administration from Trinity Western University (Langley, B.C.) Tim started his insurance career with Algoma Mutual Insurance Company in 1992. In 1999 Tim took a position with the former Farmers' Mutual Insurance Company (Lindsay). His 23 year involvement in the mutual insurance industry has included a variety of committee participations and terms on the Boards of Directors of both the Ontario Mutual Insurance Association and Farm Mutual Reinsurance Plan.
Currently, Tim is the Deputy-President of the Governing Council of the Insurance Institute of Ontario, while also serving as Vice-Chair of the Ross Memorial Hospital Foundation based in Lindsay. In addition to other charitable activities, he takes a special interest in reading and learning about leadership and organizational motivation.